Stoystown Auto Wreckers Step-By-Step Quality Control Process
Think of our process as a reverse assembly line. Instead of building a new car we carefully disassemble a damaged vehicle and ensure the parts removed from the vehicle are in proper working condition for resale.
Once purchased, vehicles are brought to Stoystown. Our specially trained inventory professionals take extra measure to inspect every aspect of the car. When the inventory is completed, the parts are entered into our inventory management system.
After the vehicle is inventoried, it makes its way to our dismantle shop. Here the vehicle is depolluted/drained in a state-of-the-art, eco friendly way, making sure to keep our environment and land around us undamaged. Our trained technicians then dismantle the vehicle, carefully reinspecting every part as it is removed from the vehicle and attaches an inventory tag to the part. This tag allows us to track parts through the QC process and later help us specifically locate the part. Parts then make it to our next step in the process, Quality Control.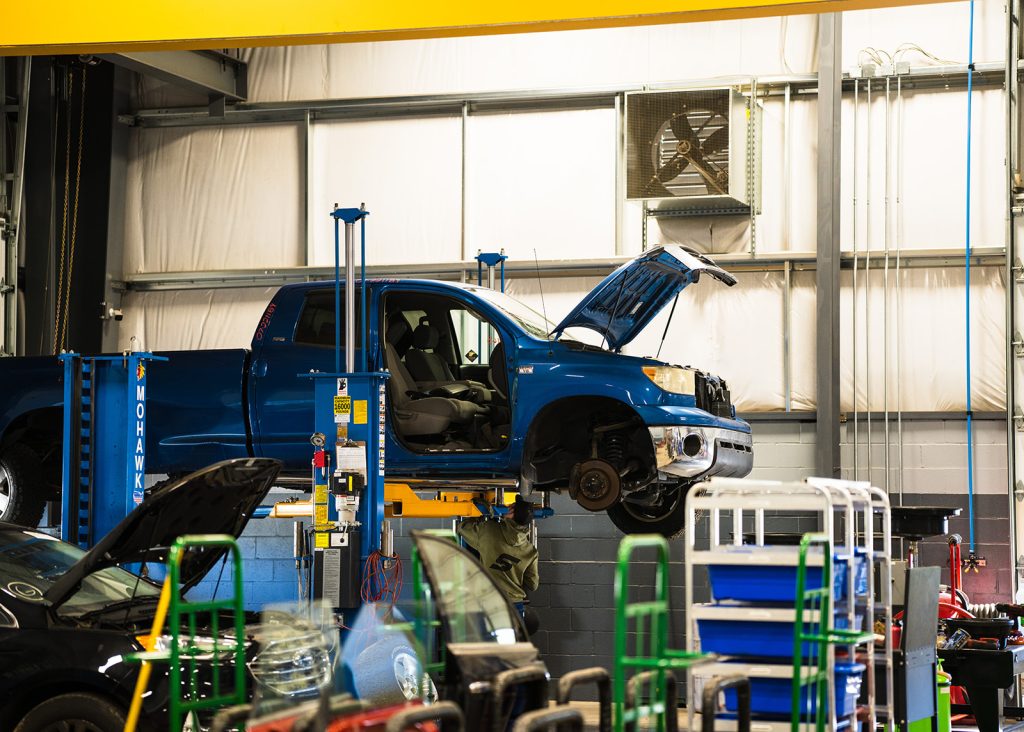 Quality Control is one of our most vital processes. Here our parts are inspected a third time with a fine-toothed comb. All parts, from drivetrain to alternators, are cleaned, inspected for damage, and checked to be in working condition. Our QC department then ensures the inventory tag matches the part they have in their hands. Parts are packaged per part type and sent down the line to either our Warehouse, for stock, or Shipping Department to go out for delivery.
Our Warehouse Department works hand-in-hand with our inventory management system. They take the previous cleaned and tagged part and give it a specific scanned location in our warehouse. This allows us to locate the part when sold.